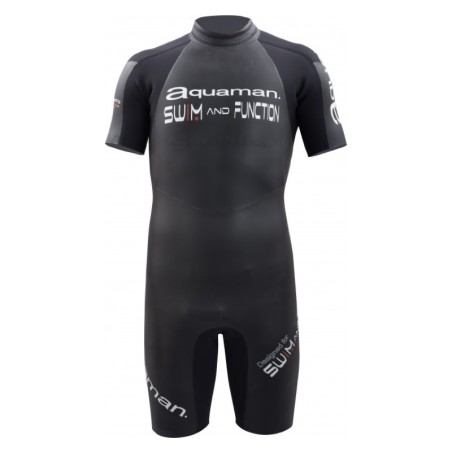  
Swim & Function
This is the neoprene wetsuit specially adapted for Swim & Run races. 
It has excellent isothermicity due to the glued/sewn construction
Read more
Swimming suit
External jersey is placed on the crotch and shoulders to avoid damaging the neoprene. 


Resistance
In order to make the most stressed friction points more resistant, they are reinforced by an external thermo glued strip.


Isothermal
Body thermal keeping is increased thanks to the glued/sewn assembly.
Back zip
It has a single back closure that closes from the bottom up.


Easy unfolding
It rolls and unrolls easily around the belly thanks to its single back closure that opens from top to bottom.