In 1984, Aquaman invented the neoprene triathlon wetsuit. Since then, Aquaman has never stopped developing innovations and improving patterns to offer the best performing triathlon and swimming suits on the market.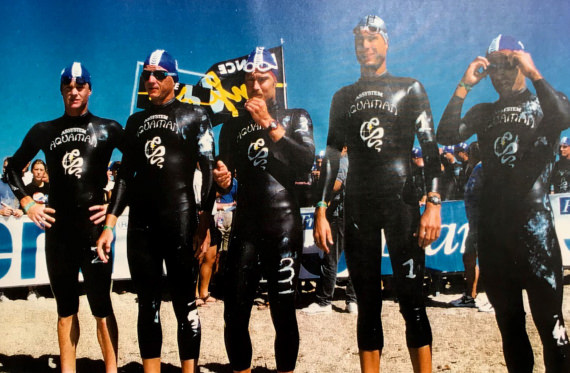 The Aquaman brand was founded by Fernand Merian
The triathlon as an event really came to public attention in Europe on the occasion of the first International Triathlon in Nice. It was while watching the event on TV that Xavier Merian had the inspiration to create a Triathlon wetsuit.
Aquaman launched the world's first Triathlon wetsuit.
The first one-piece bonded/stitched suit was produced by Aquaman from a new quality of neoprene from Japan. (Yamamoto #39).
Englishman Simon Lessing became the short distance Champion of the World and renewed his title 5 times. Wearing the Pulsar suit he carried the Aquaman colours to new heights around the world for more than 12 years.
1st victory for an Aquaman swimmer in the legendary Hawaii Ironman: Australian Greg Welch.
The Sydney Olympics triathlon with an «Olympic distance» format. 2 gold medals for Aquaman swimmers: Canadian Simon Whitfield and the Swiss Brigitte Mac Mahon.
Aquaman, the first to use GIGA #40 neoprene, more supple for greater freedom of movement!
Vincent Luis of Team Aquaman became World Champion with the Gold suit!
Vincent Luis of Team Aquaman became 2-time Champion of the World!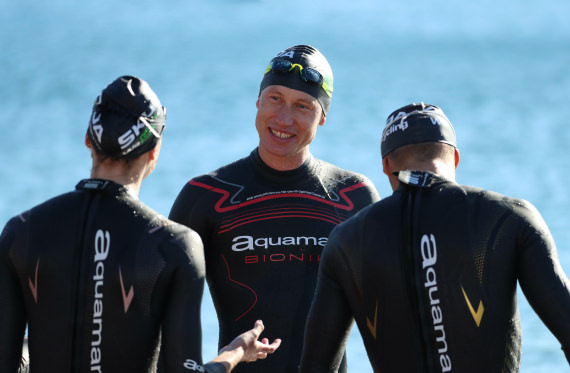 Aquaman's history has been built for and with triathletes and open water swimmers. Aquaman has always wanted to develop products designed for swimmers in order to offer them a garment with no compromise between performance and comfort.
From his earliest years, Xavier Merian remembers making neoprene suits with his father on the kitchen table. Years later, their work would bear fruit. They created Aquaman and began selling their first wetsuits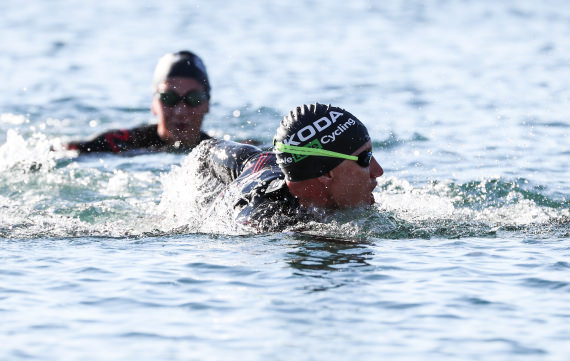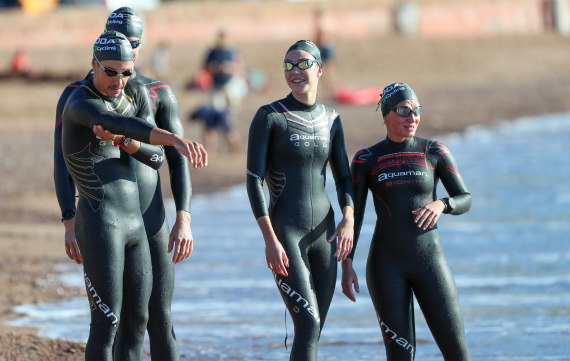 Today, our passion drives us to innovate constantly in order to increase the efficiency of our wetsuits. We are always researching new materials and new technologies to improve our wetsuits.
The performance of each swimmer wearing an Aquaman suit is a source of pride and we are always looking for ways to push the envelope in our research. We work to enable all swimmers to attain their own personal performance goals