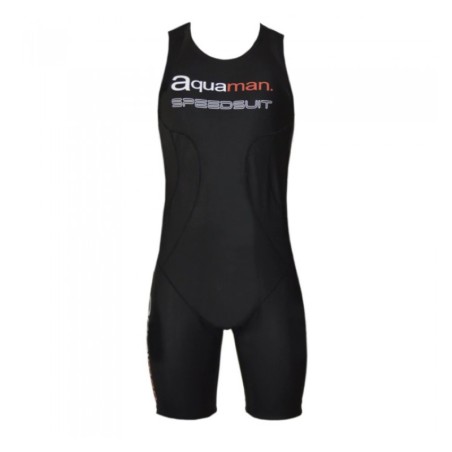  
Speedsuit
The Aquaman Speedsuit is approved on the following races: USAT-ITU-WTC
Read more
Fabric
Thanks to its fabric made of 80% polyester and 20% elastane, it offers optimal support and support.
Outer coating
Its hydrophobic outer coating provides a better glide to improve your performance.


Back zip
The back closure will save you precious seconds during the transition for a quick unzipping.
Swimming
This product has been specially developed for swimming when neoprene suits are not allowed.


Partucularity
It is worn tightly over the swimming costume or tri-suit for perfect compression.