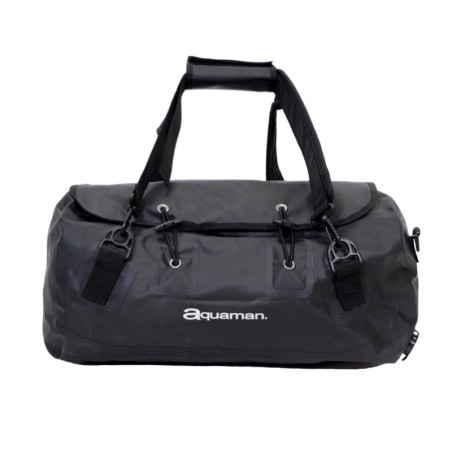  
Duffle bag 45L
The duffle bag is the essential companion for triathletes and open water swimmers. It is functional thanks to its many well thought-out features, making it an ally for all athletes. With its removable, adjustable and comfortable shoulder straps, it transforms into a backpack so you can move around with your hands free.
Read more
Backpack
Tarpaulin duffle bag, welded for waterproofing, with removable shoulder straps for backpacking.


Suspenders
U-shaped zip for easy access. 


Wrist
Carried by its two padded duffel-style side handles, it is ideal for short trips.


Volume
It opens fully so you can see all your stuff and has a spacious 45 litre volume.
Resitance
-
Tarpaulin matt material.
-
High strength / durability.
Sealing
- High frequency welding assembly
- Flush purge.
Practicality
U-shaped zip for easy access and protected by the flap
- Carrying as a backpack
- The wide U-shaped access offers great accessibility to the entire volume of the bag and makes it very easy to store, find and grab your equipment.
- In addition, the shape of the bag offers great stability when storing equipment inside and makes it easy to organise.
Look
Matte canvas


Dimensions
50x33x27 cm